Web3 Marketing: A Complete Guide
Over the next few years, we are going to see a seismic shift in the way people come together online. What many professional marketers are calling Web3 is expected to be a 678 billion dollar market by the year 2030.
At the Token Page, we have been closely monitoring the explosive growth of Web3 and we have created this up-to-date guide on Web3 marketing. Here, we will discuss what Web3 marketing is and the steps you can take to reach this fast-growing market.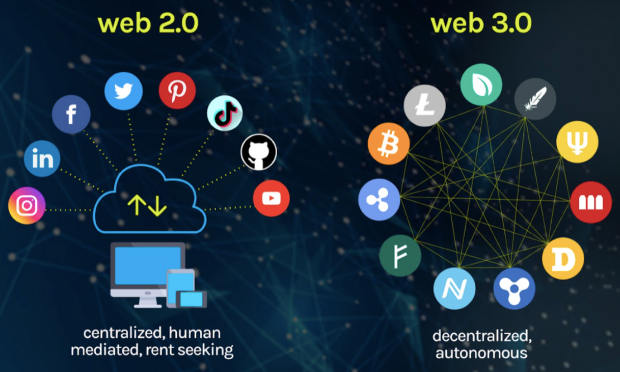 Web3 is considered the next evolution in the online experience. The main difference between web2 and web3 is the fact that the user will have complete control over their data and privacy. That means that marketers will need to be more proactive in reaching their market.
Unlike web2 where you can gather data from search engines and social media platforms, web3 will require brands to create their virtual worlds where consumers will want to invest their time and resources.
Features of Web3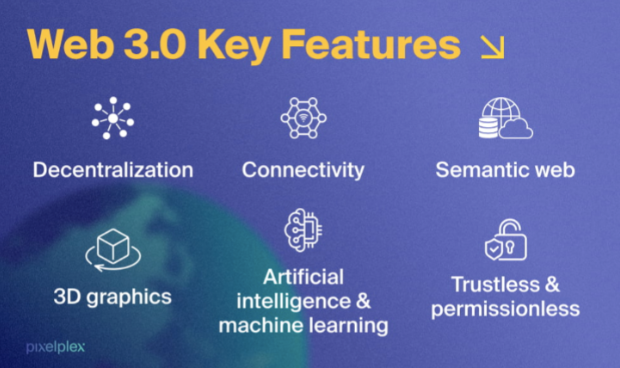 As of 2022, Web3 is still quickly evolving and many marketing experts have different definitions of what Web3 means. However, some key features define the web3 experience:
Semantic Web
Semantic Web is used to describe the unique architecture of Web3. That consists of an internet that uses blockchain technology on a decentralized network such as Ethereum, Solana, or Bitcoin.
This web will have no single authority in charge. In its place is what is known as a consensus protocol. The main appeal of web3 is that it will be more open, private, and trustworthy for all parties.
Artificial Intelligence
Since the Web3 experience is all about having no single authority, machines will help handle the day-to-day functions of the entire system. AI will help handle lots of functions such as smart contracts and the processing of financial transactions.
Ubitiquous
Web3 will also be everywhere. No matter where you are, you will be able to access Web3. That means that Web3 can not be blocked by a firewall the way traditional websites can be restricted. This will allow for greater freedom for all parties involved.
Decentralized
A key feature of the Web3 world is that it is truly decentralized. There is no one person in charge of Web3 and it can not be "shut down." This allows greater freedom for brands and consumers all around the world.
3D Design
Finally, Web3 will allow the creation of 3D virtual worlds. We are already seeing these massive virtual worlds being created on platforms such as The Sandbox and Decentraland. These web 3.0 examples are just the beginning. As web 3.0 grows, we will see more virtual worlds come into existence.
The Evolution of Web3 from Web2 and Web1
To better understand web3, you will want to know how it evolved from Web 1.0 and web 2.0. Here we will take a brief overview of the pathway to web 3.0.
Web 1
Web 1.0 was simply static web pages. Starting in the early 1990s, the internet was more akin to a digital library where you sought out information. A couple of years later, we saw the development of eCommerce and brand web pages online.
To attract people to these websites, brands would use many traditional marketing channels such as TV, radio, and print ads, such as those done by Pets.com. We also saw the beginning of email marketing, and SEO was still in its earliest stages.
Web 2
Web 2.0 marketing started with the emergence of social media. Here, consumers or users would voluntarily provide lots of information about their lives to websites such as Facebook, MySpace, Twitter, Youtube, Google, and Instagram.
Brands could use this immense data to better target their consumers. Some new ad channels in web 2.0 marketing include geo-targeted ads, influencer marketing, and advanced SEO marketing.
Web 3
While web3 marketing is still in its infancy, we have seen a couple of interesting strategies emerge. First, we are seeing brands use non-fungible tokens or NFTs as a way to reach consumers. For example, the luxury brand Burberry recently partnered with Mythical Games - an NFT-based video game start-up - to sell Burberry digital accessories in a gaming environment. In turn, these Burberry NFTs could be sold for real money.
How to Market Your Company In Web3
Now that we have looked at what Web3 is and its potential impact, let us take a look at the ways brands are tackling Web3 marketing. Here is a look at five common approaches being used by brands today.
Follow Web3 Trends
The first thing that brands are doing is simply staying on top of the emerging Web3 trends. You can find out the latest on Web3 innovations on our Token Page blog. Additionally, you can follow other tech blogs such as Mashable, Gizmodo, and TechCrunch.
Add NFTs to Your Content Creation Strategy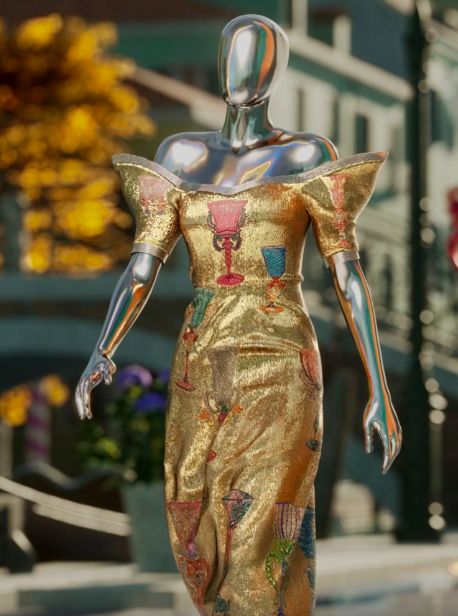 Non-fungible tokens or NFTs are perhaps the most ubiquitous items that you can find on web3 and the metaverse right now. Today, several brands are creating and offering their own NFT collections. As an example, Dolce & Gabbana has created a limited edition collection of NFTs.
When someone purchases a Dolce & Gabbana NFT, the owner would also get a physical suit tailored to their specifications. Physical NFTs are one of the major strategies that brands are using to distinguish themselves in Web3. Another major brand, the NFL, in collaboration with Ticketmaster, gave out virtual NFT tickets that could be traded or sold.
Build Meaningful Connections Over Social Media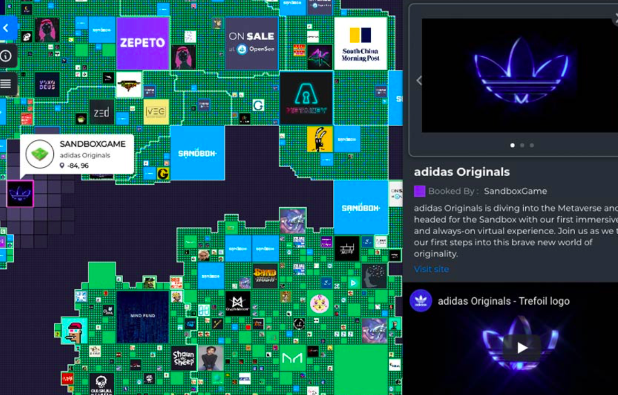 Since the consumer is going to be in more control with web3, brands must be more proactive when it comes to building connections. For instance, you are seeing several brands building virtual properties in Web3 and using them as clubhouses where consumers can meet and connect with the brand.
As an example, athletic brand Adidas has made a major investment by purchasing one of the most valuable parcels of virtual land in The Sandbox. In their virtual property, Adidas offers exclusive content and experiences for their consumers.
Use Memes As Part of Your Communications Strategy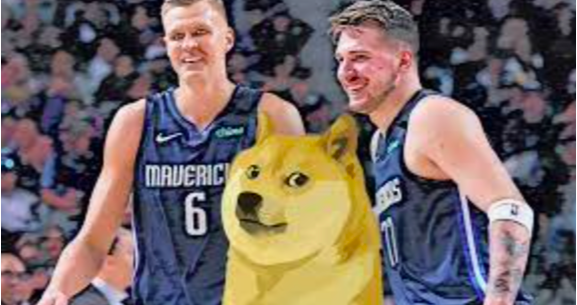 One way that brands are better connecting with their consumers or target market is by using memes. The power of memes is that they are not the product of major ad agencies or marketing companies.
Instead, memes are creations from the general public that find wide acceptance. Brands can simply "borrow" the meme and use it to leverage their brands. As an example, the Dallas Mavericks NBA team hopped on the Dogecoin meme coin hype by accepting the cryptocurrency for ticket and apparel purchases.
Create New Web3 Key Performance Indicators (KPIs) To Measure the Impacts Of Your Efforts
It is going to be important to properly measure the effectiveness of a brand's performance in web3. That means that you are going to have to use key performance indicators or KPIs to see if your web3 marketing efforts are effective. Here are three KPIs that you can use to get started:
​​Size of community across channels - You will want to measure the number of people you have on your web3 channels such as the number of participants in your brand's virtual properties. You will also want to measure how many people are purchasing your brand's NFTs and how much they are paying.
Activity and engagement - In addition to the size of your audience, you will want to measure their engagement rate. For instance, how long are they staying on your virtual properties? How often are they mentioning your brands on web3 platforms?
NFT sell-out time or "floor price" - If your brand is offering NFTs, then you will want to see how fast your collection sells out. Also, you will want to monitor NFT marketplaces such as Open Sea to see the current floor price of your NFT collection.
Getting Your Business Ready for Web3
Much like Web1 and Web2 before it, Web3 marketing will be able to turn small brands into major businesses. However, you will need to understand how to properly execute web3 marketing. By following the preceding steps and keeping up with Web3 updates on Token Page, you will be able to put web3 marketing to good use for your brand.